Lightning Fast
Are you ready to discover the best way to get from A to B in Sydney? Electric bikes are the fastest growing sector of the bicycle market worldwide.
Riding a SEB will get you around Sydney in no time at all even with our big hill climbs.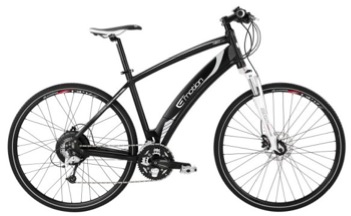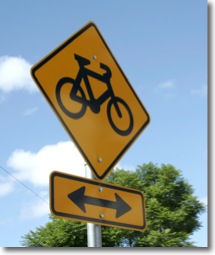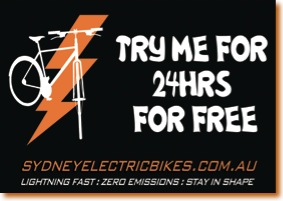 Zero Emissions
Do yourself and the planet a favour by jumping onto the seat of a SEB.
Add another mode of transport to your fuel guzzling, pollution pumping car.
Say goodbye to time wasted sitting in your car in traffic.


Stay In Shape

Riding a SEB electric bike takes out the gruel, but keeps in the exercise.
You can contribute as much peddle assistance as your fitness level provides. Staying fit and healthy has never been so easy or fun!
Why buy from us?

Because we have been in business for 4 strong years and have the largest range of Ebikes in the country with bikes to suit all budgets and riding preferences.
At SEB you can trial ride any of our bikes in our store in Sydney or even take your favorite away for 24hrs to try.
You can't make a more informed choice!
Click the clouds to check the weather
I would recommend SEB to anyone looking for a good quality bike, great customer service & very reasonable prices. Riding it was like nothing I'd ever experienced. I had to buy one! Instead of driving I now ride to work without breaking a sweat & by doing so the bike will soon pay for itself. Getting an electric bike isn't just practical & cheap, it's also one of the most fun ways to get fit &/or get to your destination. Dean

I no longer have to carry anything, wait for a bus (only to see it fly past) or squash up next to someone with a cold on public transport! Katherine

I purchased my electric bike from SEB around 8 months ago. Owning this bike has completed changed my life. I whizz around anywhere without stress. What previously took an hour to walk up the hill to the post office, I can now fly up and back in minutes. Daniel

I'm a total convert! I looked into electric bikes to save on my exorbitant parking fees and bridge tolls. 3 months later I've paid for the bike with what I saved. Added to this I arrive at work with no traffic light frustrations, I save time and enjoy a relaxed bike ride without the need for a shower at the other end courtesy of that magic little electric motor. Robert

Having little knowledge I asked lots of questions and the staff were most obliging, answering my queries promptly and inviting me into the shop to have a look at the range. Their prices were the most competitive I could find, and the follow-up service has been fantastic. 10 out of 10!!!" Kyraa

There was much choice, but SEB attracted us and we eagerly arranged for our test ride. We were so impressed we ordered the foldup Ebike and SEB included extras in the deal, the value exceeded all other internet offers that we found. Since using the Ebike locally to visit friends and small deliveries it is so much amazing fun and attracting plenty of interest, we are capturing our youth again. Ric and Erika

For a more detailed list of testimonials
click here..
We are so keen to see you on a SEB that we will give you a free trial ride so that you can get a chance to experience the pure joy of an electric bike yourself.

Just fill out our
Trial form
and we will contact you asap.

SEB guarantees an electric bike will change your life!
You will go further and get there quicker than on a normal bicycle. In general even faster than in a car.

SEB guarantees that you will feel better riding one of our bikes than sitting in you car in a traffic jam.

SEB guarantees that you will make a real and tangible reduction to your carbon footprint by riding one of our bikes.

SEB guarantees that your health will benefit and you will lose weight by riding one of our bikes
.